Prepare yourself for service
Our MSICS (Manual Sutureless Incision Cataract Surgery) training is one of our BEST DEVELOPED Programs and is a part of our Apprenticeship training. For more information about this program, CLICK HERE!
Our ultimate goal is to find or train CHRIST-LIKE, GLOBAL, EYE-CARE, MENTORS, to empower the poor through sight-restoration on a global scale for the glory of God. We recognize that these mission trips are a TEAM effort. Our team needs to have a diverse skill set. The skills most needed for mission success are (1) Administrators, (2) Medical Technicians (RNs), (3) Physicians (surgeons) and (4) Spiritual leaders.
We are making great strides in providing TRAINING for all AMPS (refer to the four skills above). In the chart below one can see where we have created opportunities and resources and where we need to improve our efforts.
We believe that there are three primary types of training methods. (1) – Lectures – [videos, webinars, & conferences]  (2) – Apprenticeship [one on one or small group mentoring] and (3) – Immersion [continual involvement].
Physicians - many videos / webinars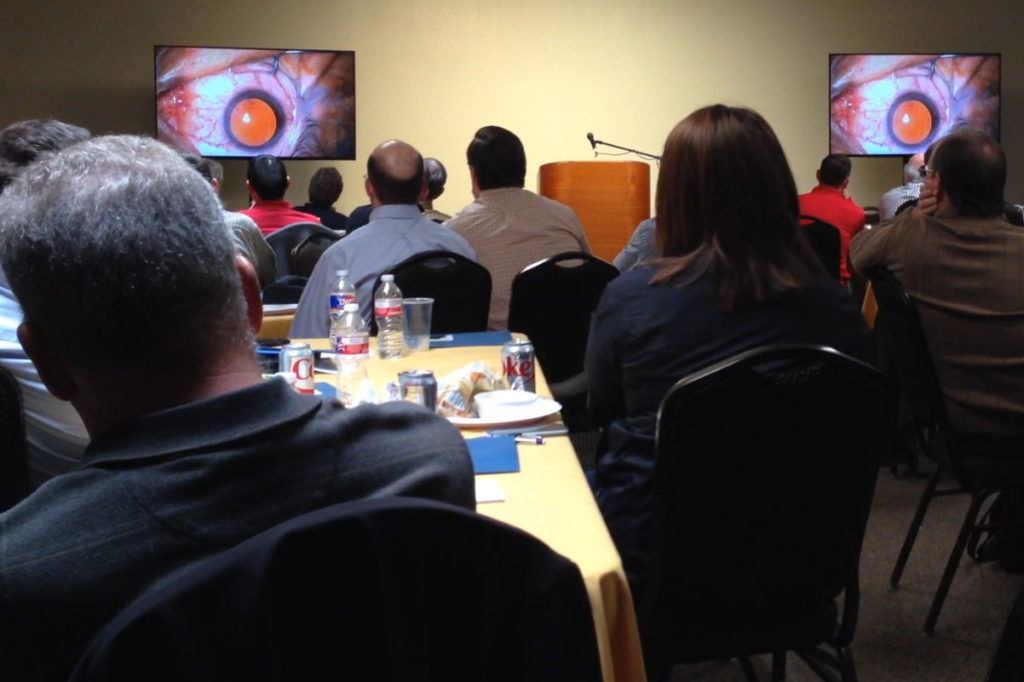 Administrators - mission trips only
Physicians - 16 clinics a year
Administrators - 1-6 mission trips a year
Med. Techs- 1-6 mission trips a year
Physicians- 1-6 mission trips a year
Spiritual Leaders- 1-6 mission trips a year