VISION OUTREACH INTERNATIONAL networks with individuals, mission agencies, industries, and international partners to learn and grow in our capacity to serve those in need.  Be sure to scroll through the complete list to get a scope of our network partners.
Vision Outreach International began through the cooperation of Great Lakes Eye Care. These doctors as well as a number of staff have become the core group of supporters in volunteerism, training, and financial support. Great Lakes Eye Care has provided storage and office space to VOI since its inception. In 2016, GLEC helped VOI obtain additional space and resources in its buildings for a Global Headquarters. Most all of these doctors have gone on short-term medical eye missions, but several have served overseas for an extended period. We hope to continue offering enrichment experiences to their staff in the coming years.

Southwestern medical clinic foundation (SWMC)
SWMC is a part of the local Lakeland Hospital system and was started in the 1950s by Weldon Cooke, M.D., David L. Cooke's father, as a place for mission-minded doctors, of all specialties to learn how to be full-time missionaries. The practice has grown over the years and includes numerous missionaries who have served abroad in full-time and short-term mission endeavors. Vision Outreach has connected with several of these doctors for eye care missions.

Christian Eye Network was founded by Stan Pletcher, M.D. in conjunction with Mission Eyes Network. Later it became its own entity under the direction of Stan Pletcher. It serves as a job placement organization, striving to connect Christian doctors with Christian practices for Work and Mission. The employees of CEN (Drew Caldwell and Bryan Glanzer) have promoted missions and assisted VOI at stateside trade shows.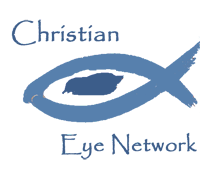 eyeMobil is a for-profit organization founded by Stan Pletcher, M.D. for the purpose of researching and manufacturing high quality mobile eye care equipment for international surgical eye care. Vision Outreach International assists eyeMobil in field-testing and vetting equipment. Approved items are promoted and sold through our website with an agreement with eyeMobil.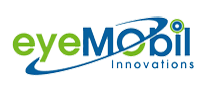 The American Society of Cataract and Refractive Surgeons (ASCRS) has played a large role in the development of networks and resources for MSICS training through their support of the Global Sight Alliance digital web portal. In collaboration with numerous organizations, Vision Outreach remains on the cutting edge of international eye care needs and connections. Doctors and medical professionals all around the globe can access these resources.

SEE International offers free consumable products for VOI training camps and mission endeavors. Each American doctor is responsible for becoming a SEE affiliate for a small yearly fee. The international host doctor is responsible for securing an invitation from the Ministry of Health for their country. SEE International also fills the gap for equipment needs for short-term international endeavors.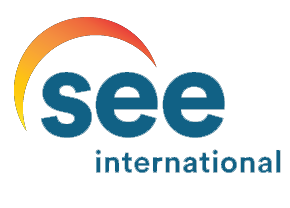 Christian Ophthalmology society
COS is a group of Christian ophthalmologist that meet together yearly for a family-friendly conference in August that is hosted at various locations around the United States. The conference usually incorporates medical and mission related topics in addition to Christian fellowship. Many of the missionaries who assist Vision Outreach in international work attend this meeting as well as the Prayer breakfasts that are held at the annual AAO and ASCRS meetings.

Medical ministries international
MMI provides opportunities to bring spiritual and compassionate health care to those in need in 19 countries. They welcome American, Canadian, and International applications from medical and non-medical personnel. They seek to establish medical platforms for service and education that build medical capacity for those that need it most.  They endeavor to establish long term programs and facilities that address these needs. VOI has partnered with MMI on several mission endeavors and continues to learn from them in areas of mission administration and medical supply procurement.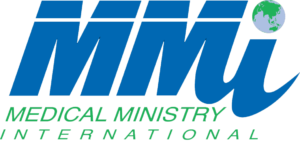 Lighthouse for Christ mission exists to glorify God by healing physical and spiritual blindness in East Africa. They operate the Lighthouse Eye Center in Mombasa, Kenya, providing medical and surgical sight saving eye care regardless of the ability to pay. They evangelize the Word of the Lord in every endeavor, spreading the good news to those who have not heard and building churches whenever possible.
The staff at Lighthouse for Christ have been friends with Vision Outreach International for years. The administrative director has met with our staff on several occasions assisting us in mission organization.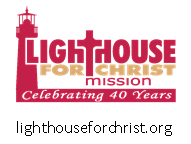 Aravind Eye Hospital is a premier hospital system in India that has pioneered and perfected the MSICS procedure. Vision Outreach International gained permission to digitize their 185 page MSICS training manual with 30+ videos for free download through our www.globalsight.org web portal. We have also partnered with Aravind in hosting and producing several webinars.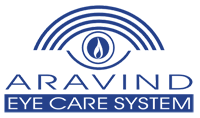 Cure Blindness - Himalayan Cataract Project
Geoff Tabin, M.D., Matt Olivia, M.D. and others work in Nepal, Ethiopia, and several other countries doing similar work to that of Vision Outreach International. We have worked with this organization in hosting webinars and in digitizing their manual on MSICS. These doctors also help us discover mobile tools and equipment suitable for international missions.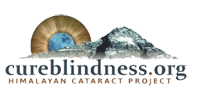 EMI's mission is to serve God through strategic partnerships with like-minded individuals and organizations focused on building a stronger presence of the ministry of the gospel of Jesus Christ to a nation of Central Africa.
Effective Ministries, Inc., (EMI) has been facilitating medical mission teams in Africa since 2007. In 2009, we were able to incorporate a vision care team that included individuals trained to do eye exams for single vision eyeglasses using a refractor lens exam. Through this work EMI became aware of the high incidence of cataracts among the African population. In 2017 Vision Outreach International join EMI for their first cataract surgical outreach. This work continues on a regular basis

Micro Medical Devices is a for-profit organization that sells a portable A-scan unit which works well for mobile missions. VOI has an agreement with MMD in order to sell their devices to international mission surgeons.

Appasamy Associates is an India-based for-profit organization that develops ophthalmic surgical instruments. Vision Outreach has been using these instruments on their eye missions and has formed an agreement with Appasamy in order to sell their instrument sets to international mission surgeons. The USA based supplier is Ellis Ophthalmic Technologies, Inc.