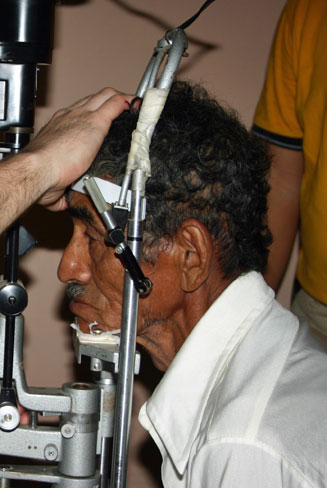 12 Incredible People Who Traveled To  Honduras.
I had the honor of being part of a VOI team of 12 incredible people who traveled to San Pedro Sula, Honduras in April of this year. While there, with the help of the local Lions Club and their amazing staff, we were able to perform 200 cataract surgeries on patients with significant vision loss who otherwise would not have had the opportunity for restored sight.
For the second time in less than 2 years we had the privilege to partner with One-Sight, the non-profit arm of Luxottica, and again were amazed by the work of their team in screening up to 12,000 patients during their two weeks in the country. With their crew of doctors focusing on screening our team was able to spend more time in the operating room. It was a wonderful partnership that plays to the strengths of both groups to reach more of those in need.
I can't say enough about our team! We had an even mix of veteran VOI travelers and first timers. This group came together within hours of meeting and worked tirelessly throughout the trip. Despite power failures, illness, long hot days, equipment malfunctions and my bad jokes this group performed at an amazing level. God's hand was evident in this trip in the way He removed all the roadblocks that threatened to shut us down. He was also evident in the faces of those receiving care. The appreciation of our patients and their families was enough motivation to continue the work of VOI.
I'd like to thank the team and all those who made this trip possible. Thanks for your generous gifts, without them none of this would be possible!
Blessings!
Jim Duryee