Give the GIFT that keeps on GIVING… THE GIFT OF SIGHT!
Checks can be made out and mailed to:
Vision Outreach International
2848 Niles Road
Saint Joseph, MI  49085
For special instructions about how to use your gift, please email us at [email protected]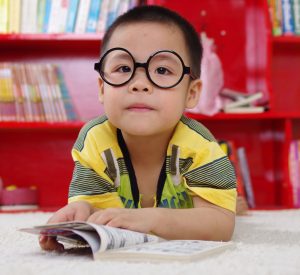 Your gift to "Where Most Needed" provides Vision Outreach International with the resources—including personnel, materials, supporting services, and equipment—to fulfill our mission of restoring Physical and Spiritual sight to the blind.
"Jesus had compassion on them and touched their eyes. Immediately they received their sight and followed him." (Matt. 20:34)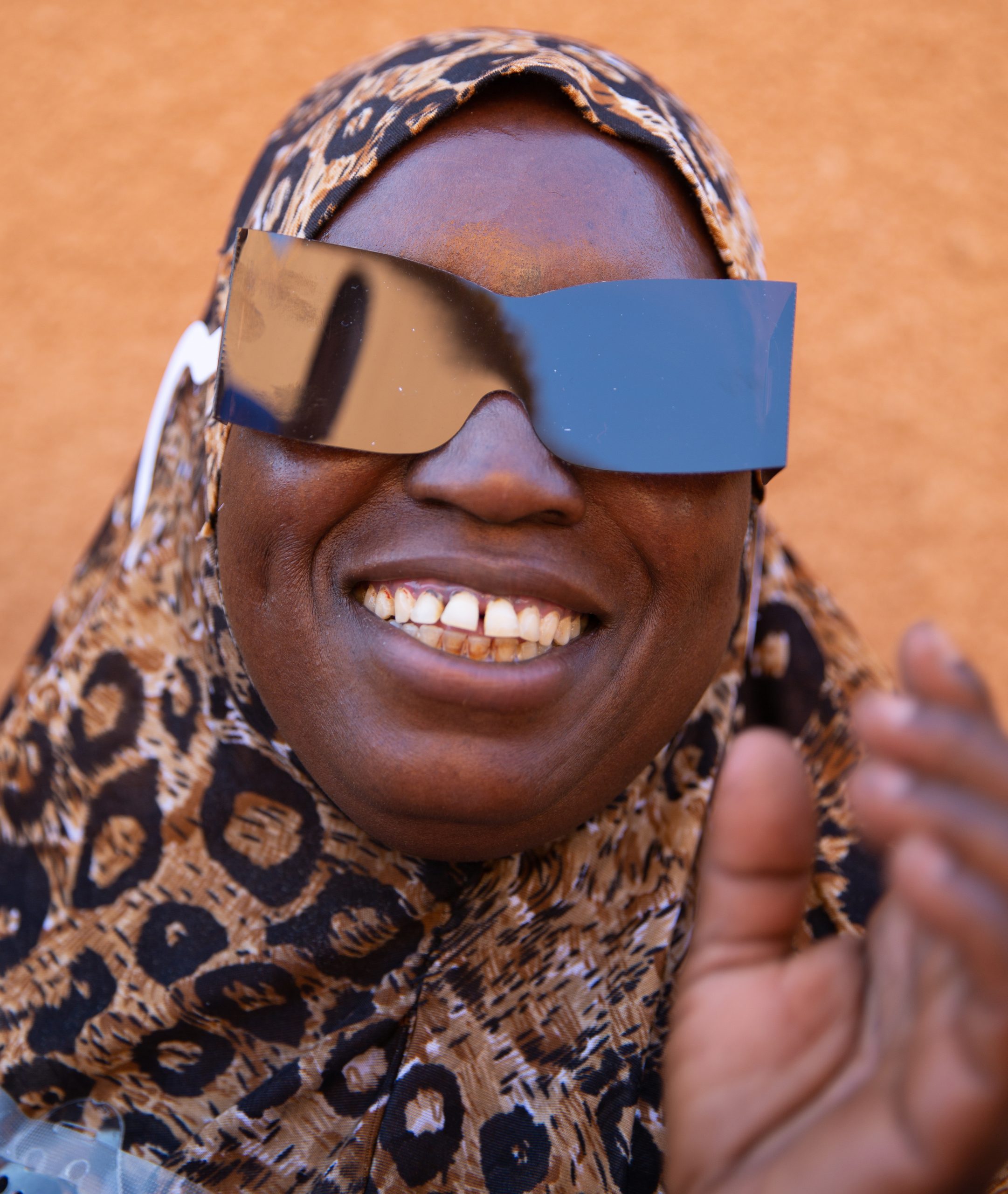 Life-changing cataract surgery can transform a person's world, restoring clarity of vision and enabling them to lead a fuller, more independent life. Through the dedication of volunteers and donated supplies, our organization achieves this incredible transformation at an average cost of just $40.00 per cataract surgery, thereby changing lives and positively influencing the world. "… Jesus came that they may have life, and have it abundantly." (John 10:10)"
- Suggested gift: $40.00
Or Share the Cost with Others.
Click on one of the three titles below to GIVE to MISSION PROJECTS, MISSION PRODUCTS, or MISSION PERSONNEL.
You are WELCOME to give ALL or a PORTION of the funds needed for these products.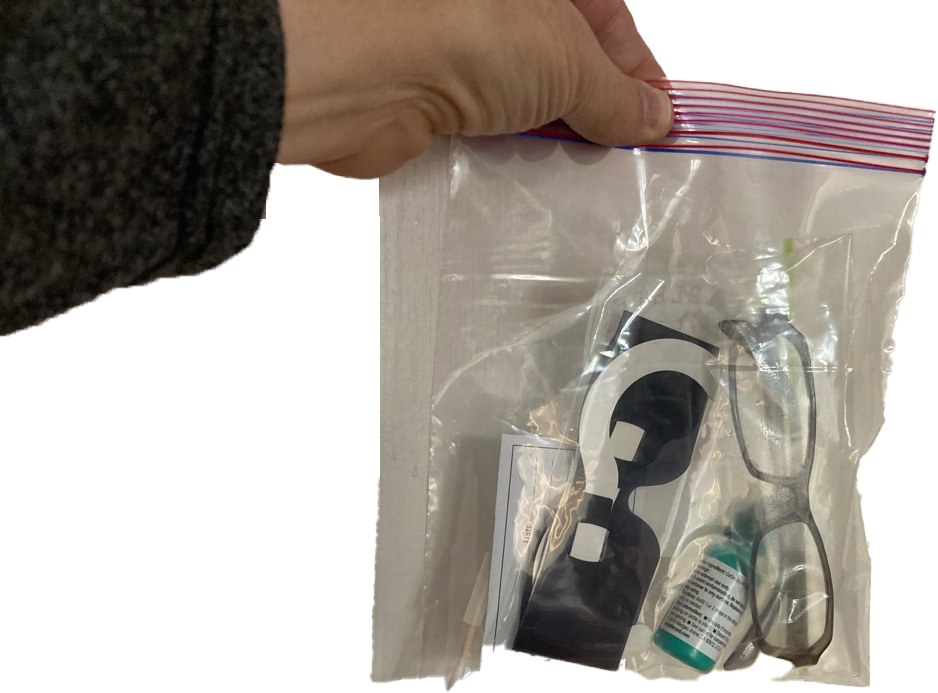 Our comprehensive post-op package for cataract surgery patients includes essential aids for a smoother recovery. This package comprises specialized reading glasses, UV-protective sunglasses, medical-grade tape, pain relievers, and eye drop medications, ensuring optimal vision protection and comfort during healing. "Whatever you do, do your work heartily, as for the Lord rather than for men." (Col. 3:23) – Suggested gift: $1.97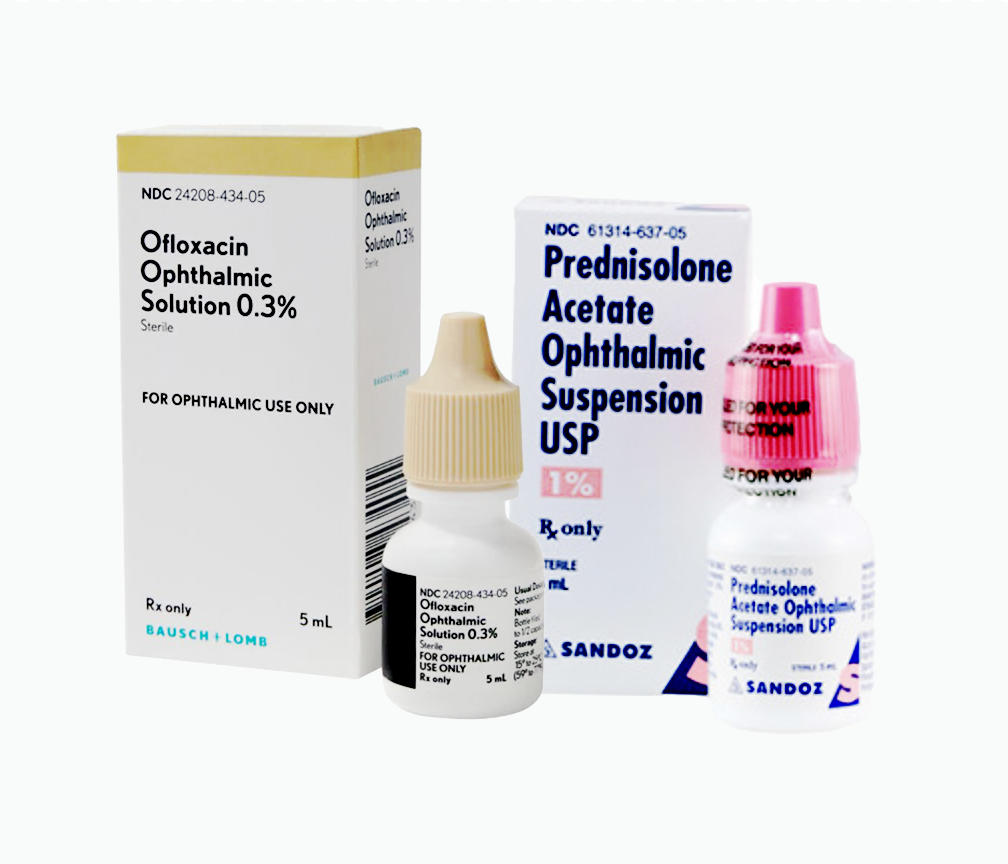 There are certain eye drops and medications needed for each surgery. Some medicines are donated. Others have to be purchased, raising the cost for drops. Your gift will help us continue to offer drops at no cost. "Like cold water to a weary soul is good news from a distant land." (Prov. 25:25) – Suggested gift: $3.59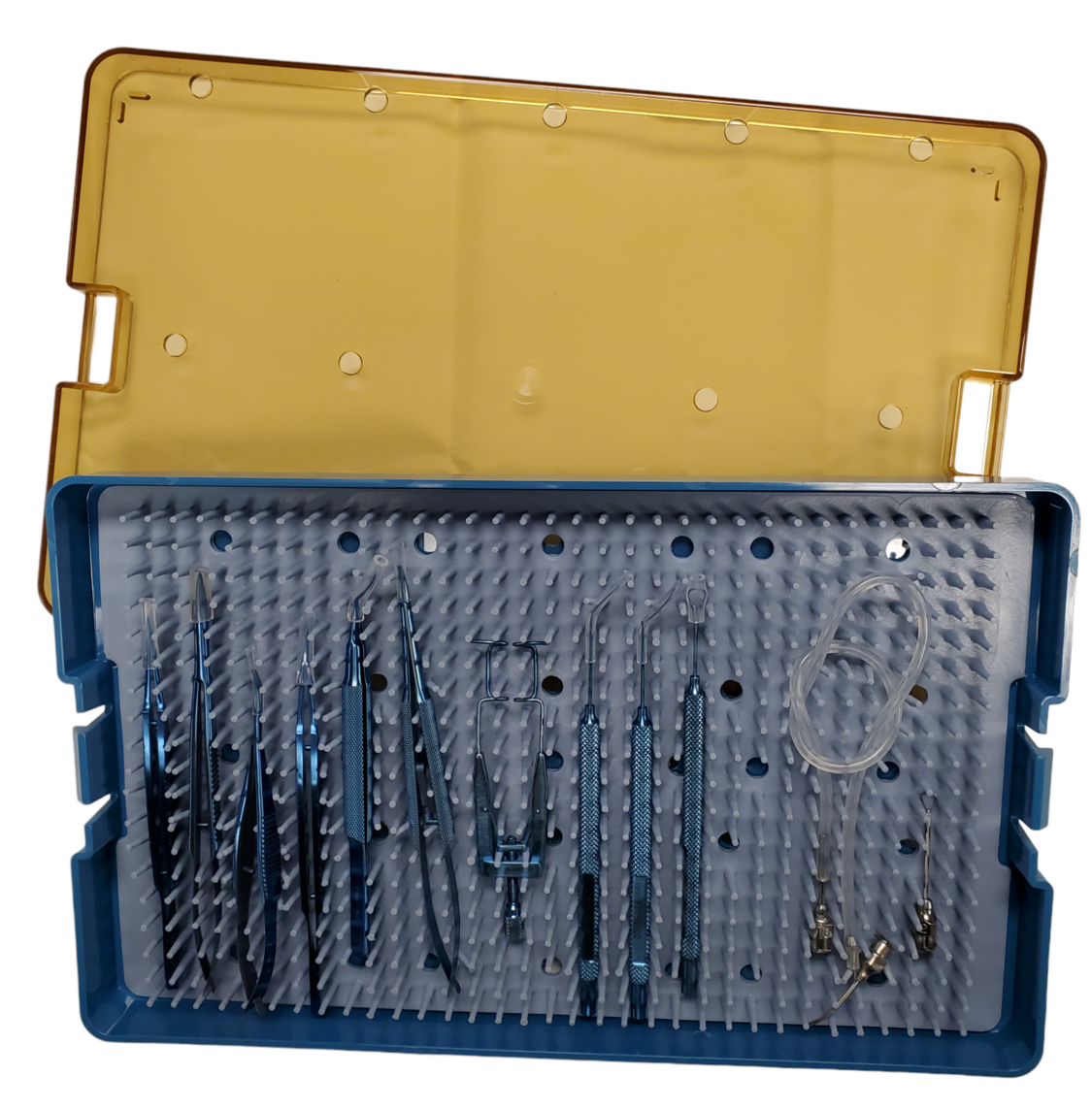 Eye surgeons use 9-12 delicate instruments to perform their sight-restoring surgeries. These instruments are easily damaged and in need of replacement. Your gift will help us improve the quality of care we offer. "The eye is the lamp of the body. If your eyes are healthy, your whole body will be full of light." (Matt. 6:22) Suggested gift: $700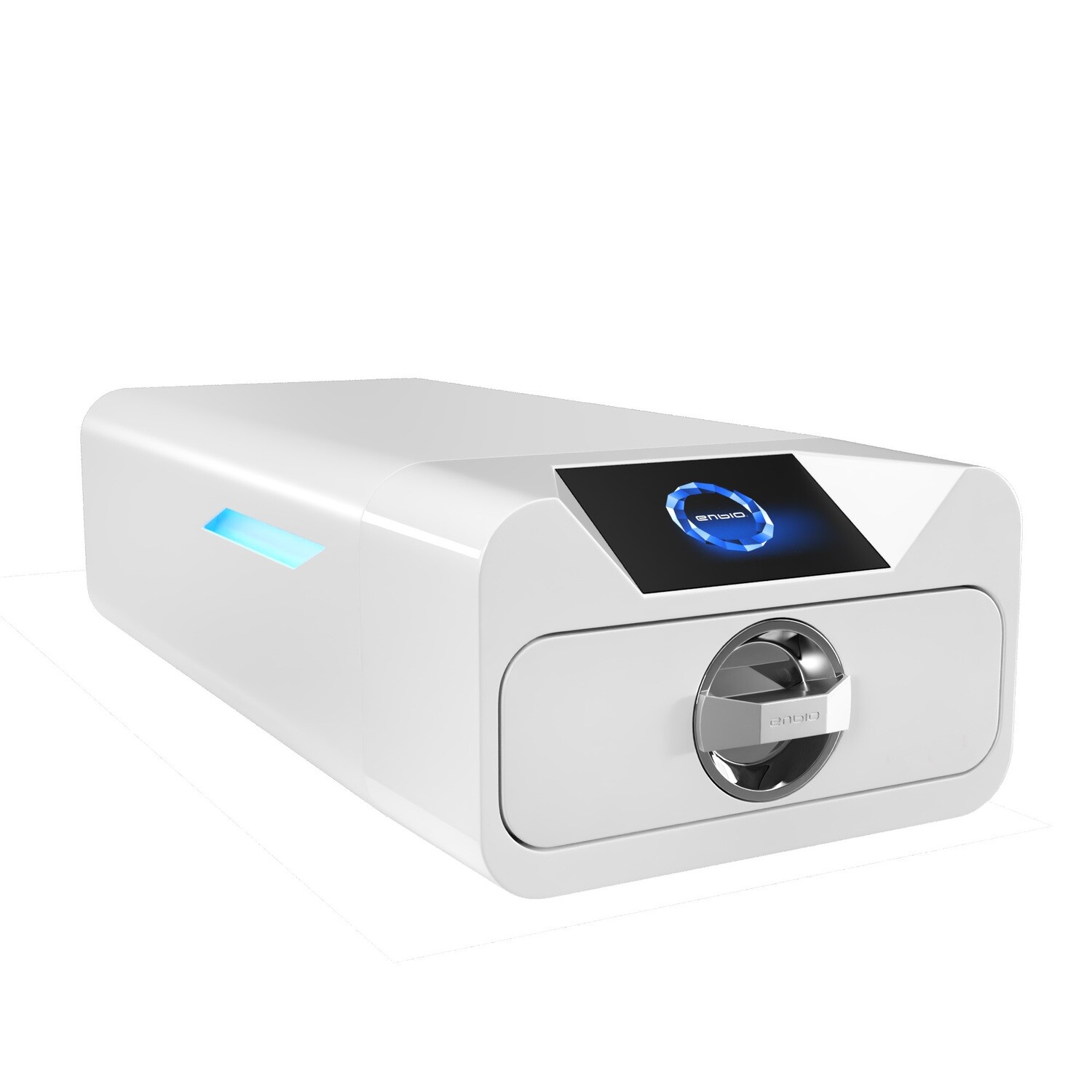 Every set of instruments have to be sterilized before surgery in order to minimize infections. We want to continue to offer the highest quality of surgery possible and this piece of equipment will assist us in giving great service. "Whatever you do, do your work heartily, as for the Lord rather than for men." (Col. 3:23) Suggested gift: $4000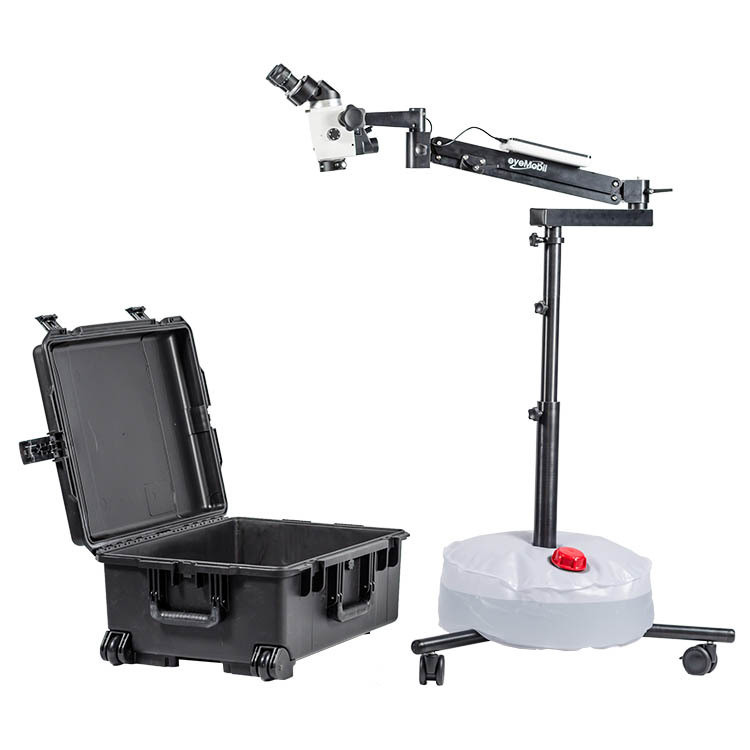 In the remote corners of the world where access to cataract surgery is limited, VOI (Vision Outreach International) tirelessly works to bring essential healthcare services to underserved communities. They need portable, battery-operated microscopes to enhance their efforts, which enable them to perform crucial on-the-spot sight restoration. "Moved with compassion, Jesus touched their eyes; and immediately they regained their sight and followed Him." (Matt. 20:34) Suggested donation: $12,000.00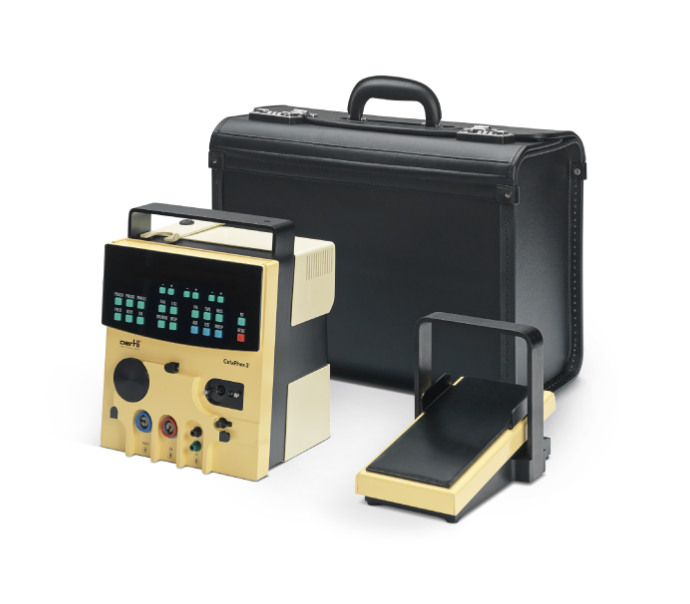 VOI desires to give the best service possible to every patient. Manual Small Incision Cataract Surgery (MSICS) works best for patients with dense cataracts. However, at times, we have to operate on children or patients with soft cataracts. The BEST procedure for these patients is phacoemulsification, which requires a high-tech machine. A portable PHACO machine is now available. This piece of equipment will help improve the quality of our services."For which one of you, when he wants to build a tower, does not first sit down and calculate the cost to see if he has enough to complete it?" (Luke 14:28) Suggested donation: $35,000.00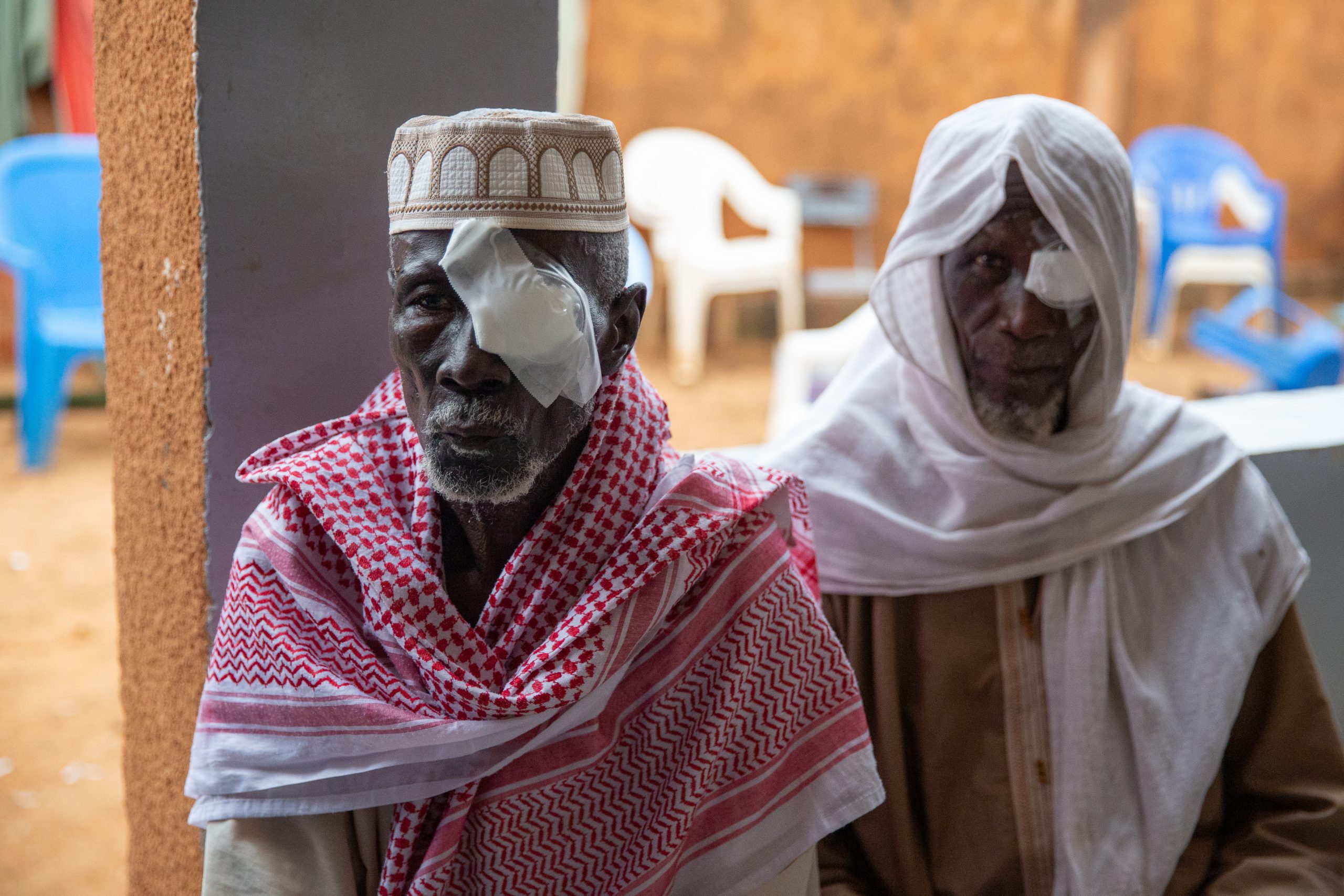 In the heart of Africa's most impoverished regions, our dedicated team strives to bring the gift of sight to those in need. Through our ongoing eye care surgical missions, we have witnessed profound transformations in the lives of countless individuals who once faced the darkness of blindness. With your generous support, we can continue this vital work.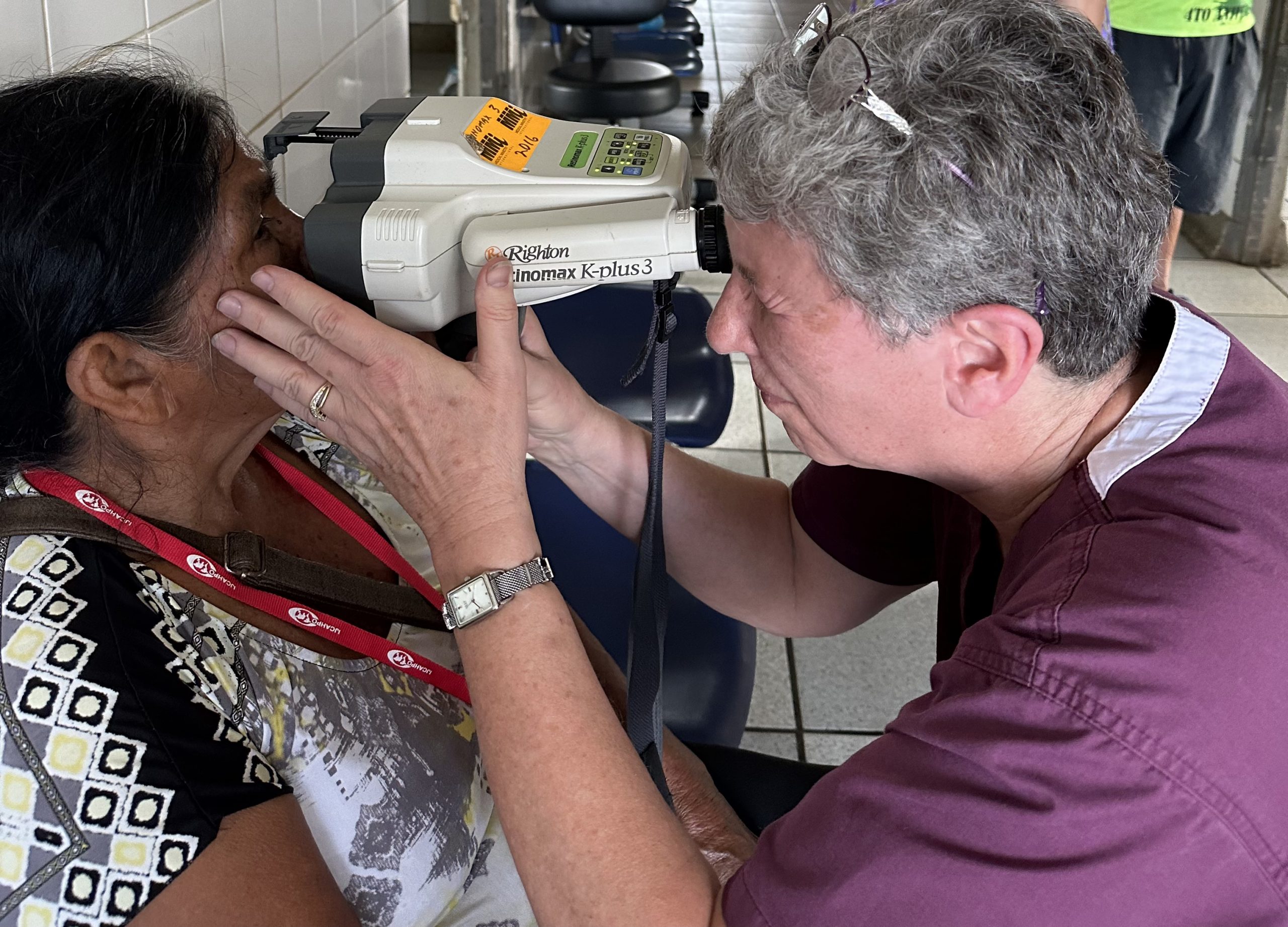 The Amazon River basin presents a unique and pressing set of eye care needs that have largely gone unaddressed until now. The vast expanse of this region, coupled with its remote and often inaccessible communities, has created significant barriers to accessing basic eye care services. Your gift will help us break down these barriers.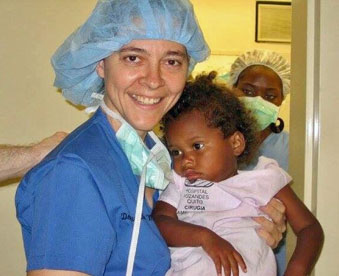 Our ongoing commitment to San Lorenzo, Ecuador's impoverished communities, involves conducting annual or semi-annual trips to provide crucial cataract surgeries for those in need. These regular visits deliver essential medical interventions and strengthen the community's bonds, creating a sustainable framework for long-term impact.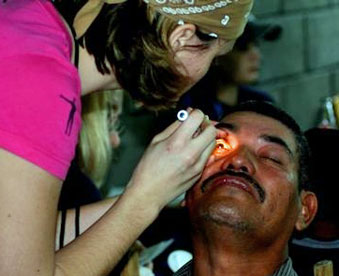 Vision Outreach has served the underserved in Honduras for the past 25 years. We have taken large clinical teams to deliver glasses and have taken surgeons to help perform cataract surgery. We had to suspend our work for some time because of violence, but now we are continuing our work in that region.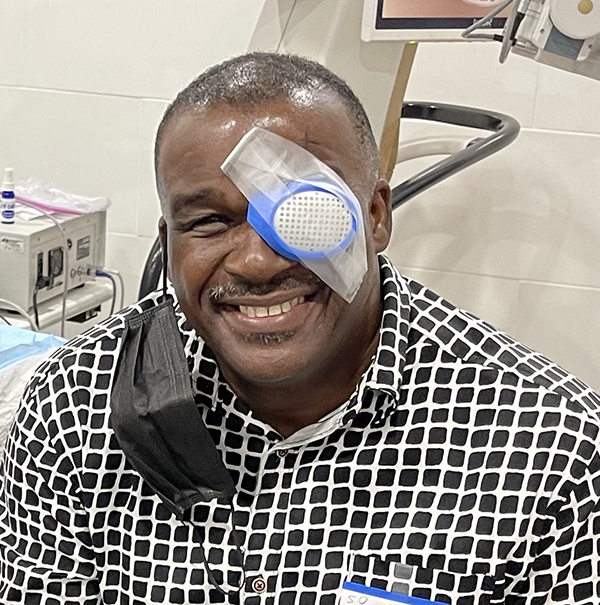 Twice a year, our dedicated team engages in sight-restoring missions in Jamaica, drawing individuals from across the country to the surgical site for transformative eye surgeries. Beyond the immediate impact of restoring vision, these missions serve a dual purpose by providing essential training opportunities for both surgeons and auxiliary personnel.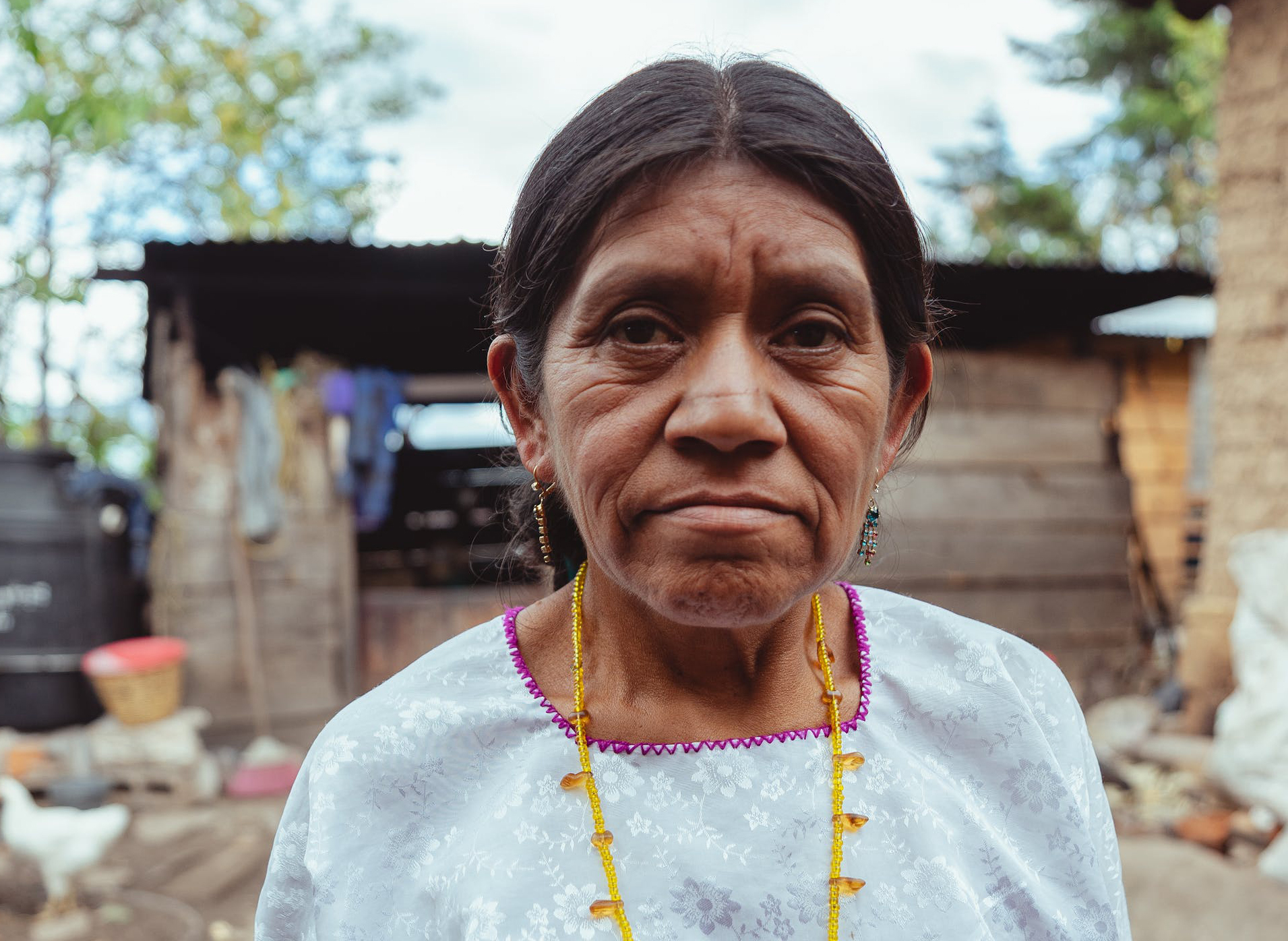 The opportunity to engage in new work within an indigent community in Mexico is both urgent and impactful. With a staggering 600 patients awaiting cataract surgery, there is a critical need for skilled medical professionals to address this backlog. Despite previous local efforts being hampered by the impact of Covid, this presents a chance for dedicated individuals to step in and make a profound difference.
The following individuals are those who work with us on a REGULAR BASIS to IMPACT our efforts abroad.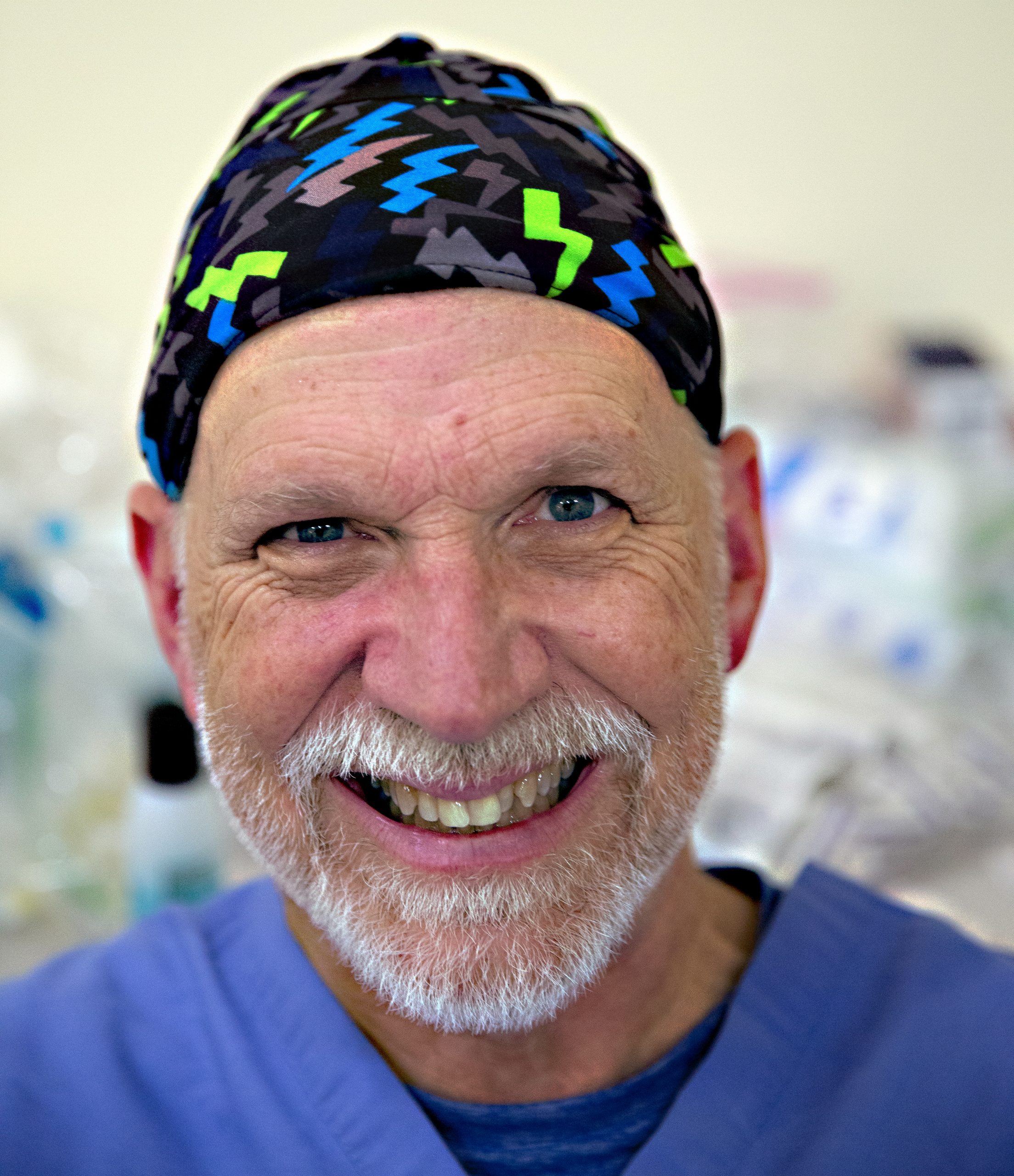 Roger began serving as the Executive Director of Vision Outreach International in October 2011. After volunteering for almost 10 years with the organization, Roger has become familiar with all elements of operations. He has assisted in 35+ international mission endeavors and is in charge of the daily oversight of the Vision Outreach International, Global Sight Alliance and its goals, and its mission. (Become a monthly donor)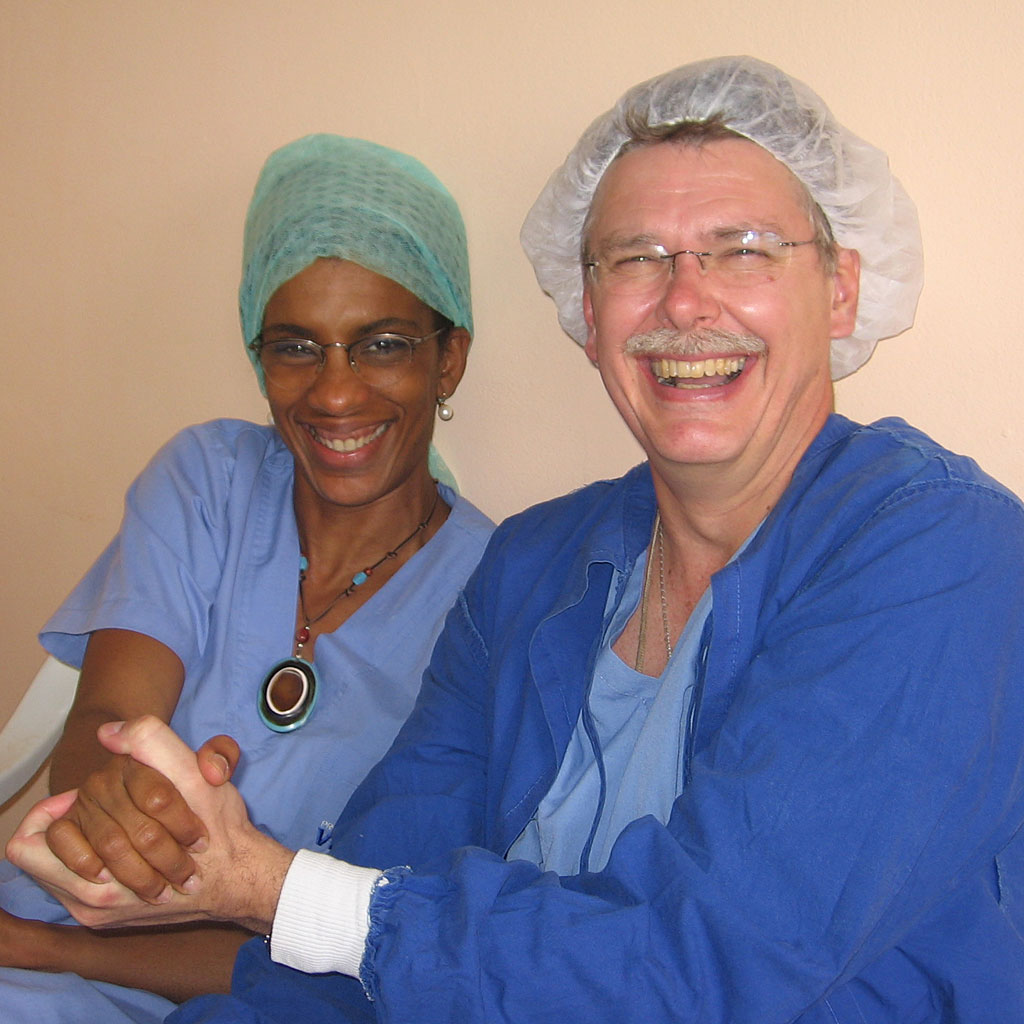 Jim recently retired from Great Lakes Eye Care employee and is a Certified Ophthalmic Technician and Medical Administrator. He is an international trip coordinator and trains other ancillary staff in proper international medical procedures. Jim is responsible for raising 100% of his international mission expenses. Your support helps Jim continue his work of serving the needy around the world.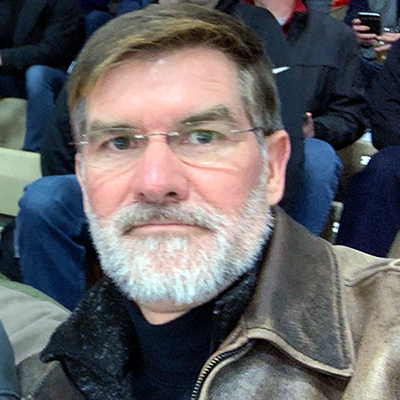 Tom has been serving with Vision Outreach International since it's inception in 2001. He is the original MacGyver of missions and has set the standard of high-quality technical service abroad. He quickly volunteers to serve others at home and abroad and works hard to make others successful. Tom does it all. If he is not assisting a surgeon, you can find Tom washing windows, counseling others, laying concrete and doing whatever it takes to improve the mission compound or encourage the full-time missionaries.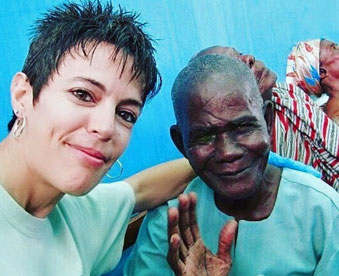 Laura has been working with Vision Outreach for many years. She has served with us on more than 15 trips and is excellent in her field as a COMT. She is a hard worker and has a sweet spirit. She is always willing to pitch in no matter what the job. We look forward to working with her whenever she can join us. One thing you should know about Laura. She works best when one brings a bag of tootsie pops! :o) Thank you, Laura, for all you do!